Haus is the Homestead of the Future
Posted Oct 17 2018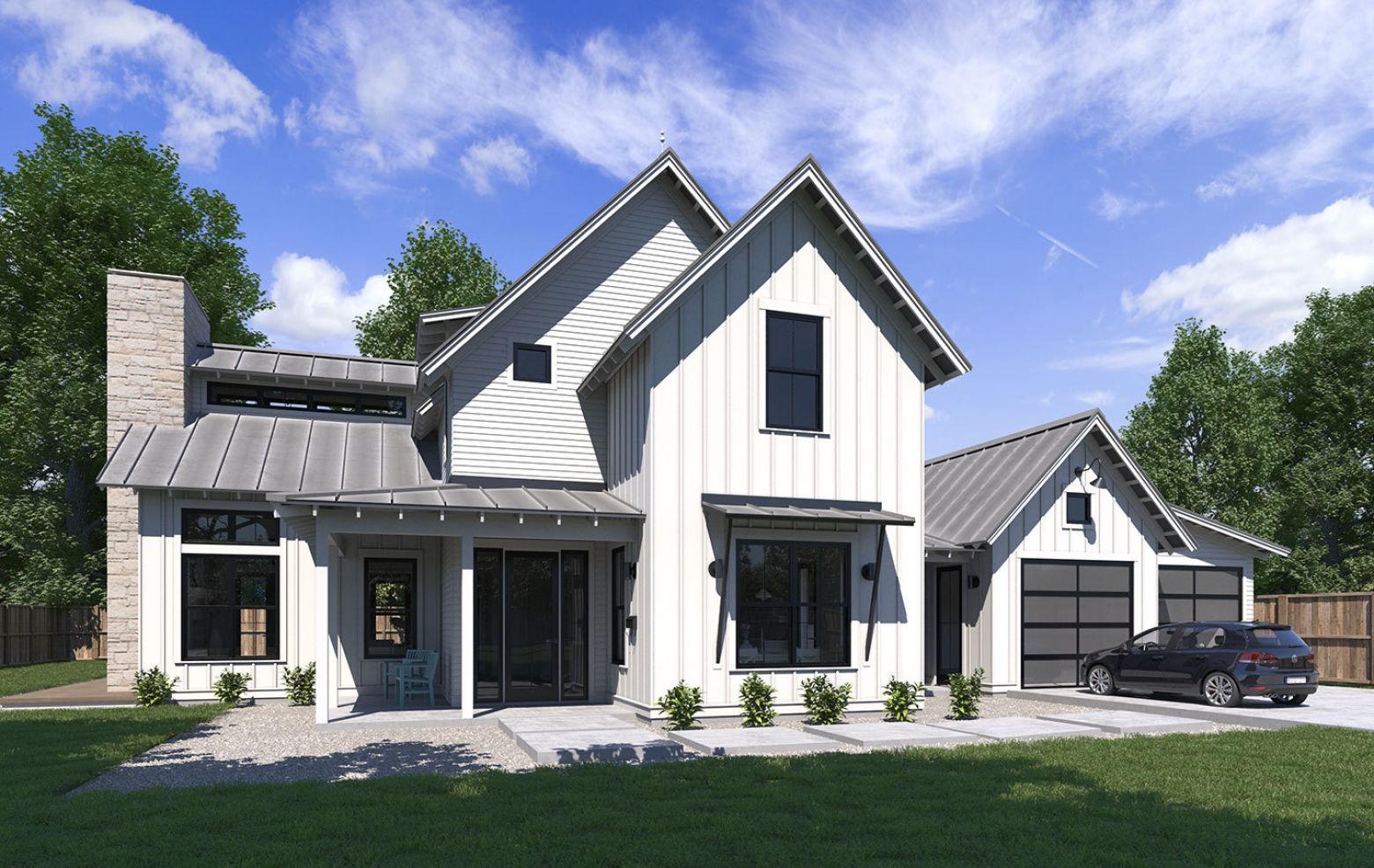 The modern farmhouse has quickly established itself as America's new timeless in custom home design. It takes the ideals, practicality, and warmth of the country homestead and refines them. The result is invariably open, welcoming abodes with a keen eye for craft and detail, yet they remain completely unpretentious.
Here at Friedën, builders, architects, and future residents will collaborate to bring three custom modern farmhouse (or 'Haus' as they are known in Friedën) concepts to life.
The farmhouse concept begins with openness. Its single most definable attribute is the covered porches and the deep, cool eaves shading each home. A staple feature connecting residents to the land, and to their neighbors. Wide entryways, high ceilings, and large windows serve up an already open floor plan to natural human movement and tons of light.
The modern farmhouse is not delicate, but it is elegant. Natural materials are essential to the farmhouse concept. New and reclaimed wood typically accent home interiors. Sinks and baths feel robust and heavy, and exposed beams are thick.
Fredericksburg, Texas was settled in the 1860s by German immigrants who found both resources and beauty in the Hill Country as they crossed North America. Many of the earliest settlements were naturally German farmhouses, making the modern farmhouse and natural fit for the land and Fredericksburg's heritage.
Beyond Haus, Friedën features hundreds of acres of amenities including 3 natural lakes plus miles of trails and is just a short jaunt from idealesque Fredericksburg. Here, residents can enjoy the modern amenities of home and land in charmingly local setting deep in the Texas Hill Country.