Phase one complete. Buy your Homesite Now!
Posted Aug 4 2021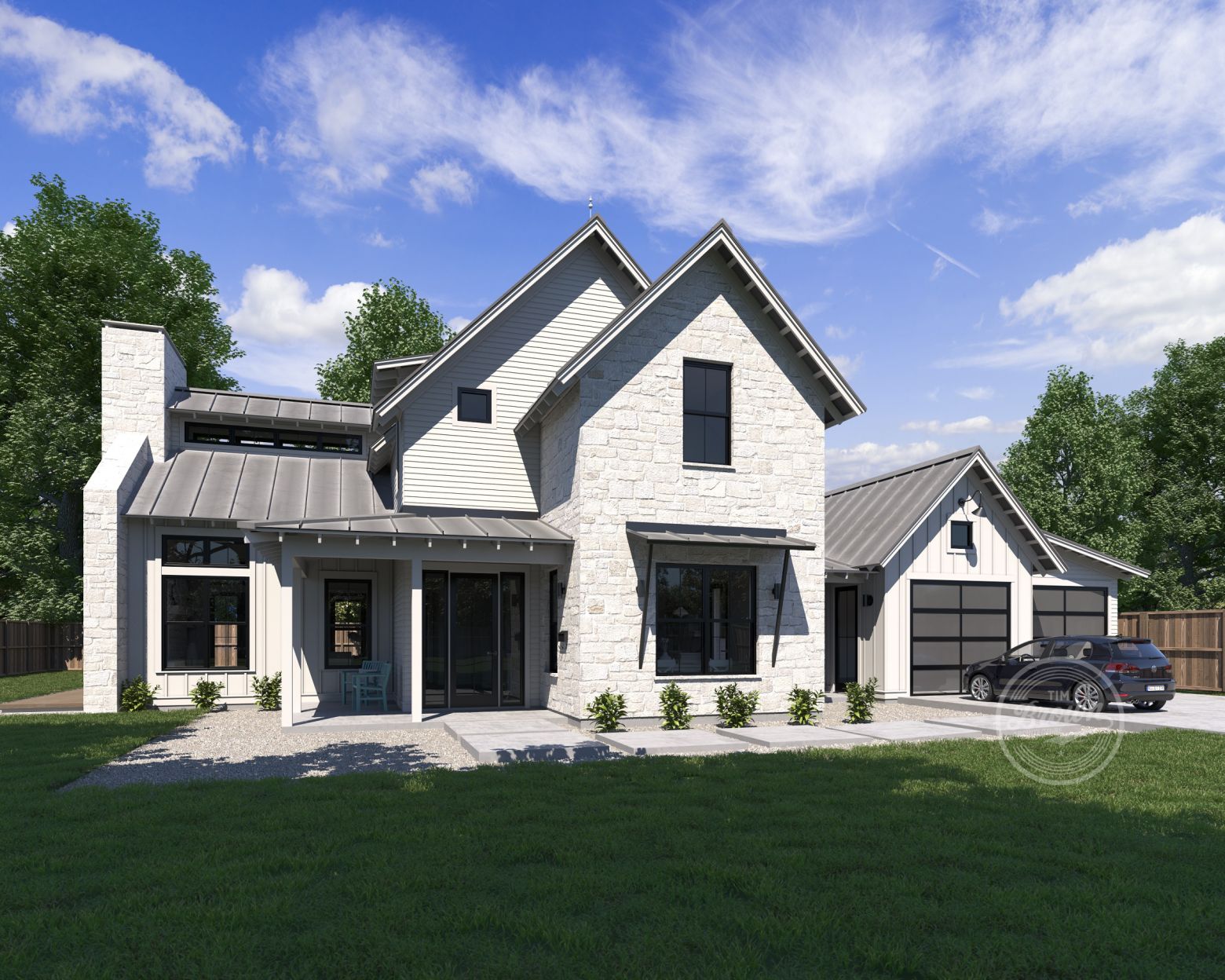 Our Incentive Program is almost sold out
Just two miles south of Main Street's 150 specialty shops, dining and biergartens - Friedën, Fredericksburg's newest custom-home community, is selling quickly. Call to schedule your appointment today.

The 220-acre community captures the spirit of the Texas Hill Country with 40 percent of the total acreage reserved for open green space and architectural guidelines to unify each home's unique interpretation of the "Modern Farmhouse" style.
First Southern Living Inspired Community in Texas
Friedën was recently selected as the first community in the Texas Hill Country to be included in the Southern Living Inspired Community program (SLIC), a program recognizing the best in boutique residential communities that reflect regional architecture and offer a lifestyle approach to development often seen in of the pages of Southern Living magazine.

Owning the development of Friedën is Fredericksburg Development, Inc., a family-owned real estate development company. The company teamed up with local residents Skip Preble and Thomas Thör Peterson of Heirloom Communities to build a neighborhood that captures the town's spirit.
"We've been looking forward to this for a long time," said Peterson. "It's great to finally open the gates and show people the community we envision now that the land is ready."
Choose your homesite today
The community will take shape one farmhouse at a time with the first eighty-four homesites now available. "For those who love the simplicity and craftsmanship of the modern farmhouse style, Friedën is ideal," says Preble.
A plan book and architectural guidelines provide continuity, but the real magic of a neighborhood lies in each homeowner's unique interpretation of this farmhouse style. Residents can select from a portfolio of plans designed by local architect, Tim Brown or choose to hire an outside architecture firm. With the rolling topography at Friedën, ranch Lots, lookout and walkout basement lots are all available. Homesite prices start at 100,000 and up.
Maintaining the natural landscape and lifestyle of Fredericksburg
"For Friedën, we steered toward the essence of what it means to be in Texas Hill Country," said Preble. "It's a totally unique combination of appreciating nature and a slow pace of life, with a love of food, wine and other people. As the vision for Friedën took shape, we were careful to maintain and promote the natural landscape, the lifestyle and the design vernacular of the area in everything we've done – from the architecture and amenities, to the land plan, and we're excited to welcome our first families."
Designed with well-appointed amenities and gathering spaces in Mind
Planned amenities include miles of expansive outdoor trails, an amenity center including a neighborhood pool, a modern barn event space, a fitness center and Wi-Fi in all community and amenity areas.
As the community grows, there are also plans outside the gates for a commercial center including, restaurants, retail, hospitality, multi-family residences and a central Friedën town center.
View our Site Plan to view our available homesites.
Sales Team Contact Information:
(888) 211-2270
sales@friedentx.com
The trademark SOUTHERN LIVING and accompanying logo design(s) are used by Friedën solely in accordance with the terms and conditions of a separate license agreement with Southern Living, a division of Meredith Corporation. Southern Living did not supervise or control the design, development, or construction of the residential community or of the homes within and Friedën has made no statements or representations that Southern Living supervised or controlled the design, development, or construction.